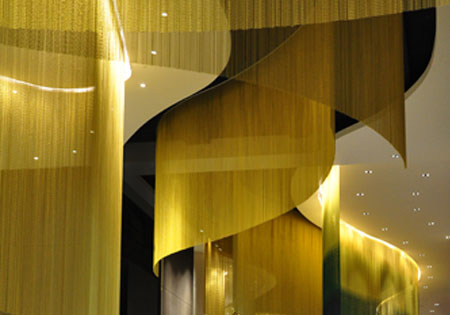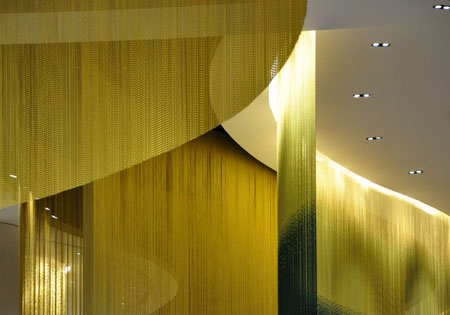 WestQuay Watermark, UK


Lighting design by
George Sexton Associates
The Radiant
3D LED Flex 40 System IP20 with 2 x high power LEDs with lenses per module
provides indirect lighting, following the curved ceiling details of the Westquay Watermark mall.
The 3-dimensionally flexible, hand-bendable system with high-power Cree XPE LEDs and elliptical Ledil lenses provides a wall grazing effect down the hanging chain curtains
The system can be run at up to 50 Watts per Mtr.
Anti-glare snoots with louvres ensure excellent visual comfort.