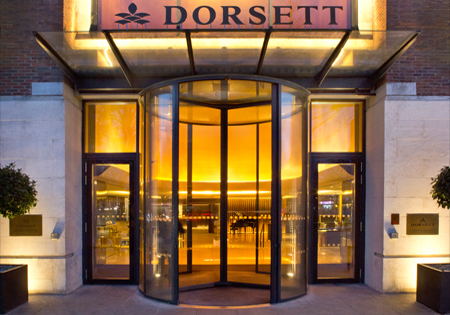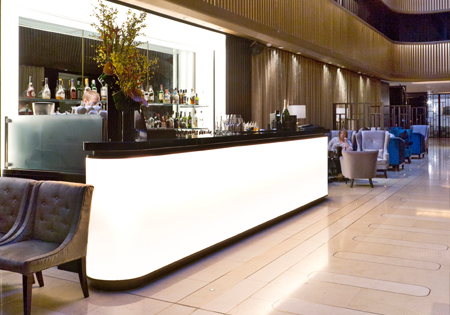 Dorsett Hotel, London
Lighting design by EQ2 Light
Radiant's
3D LED Flex 40
system provides the cove lighting in the curved foyer of the Dorsett Hotel in Shepherd's Bush (above left hand photo). The 3D LED Flex 40 system was also used to backlight the illuminated bar in the Dorsett Hotel (above right hand photo). Custom brackets were designed so that the system could curve around the tight bend radius of the bar.
Contact Radiant for case study.
Modular, 3D flexible LED linear lighting system.