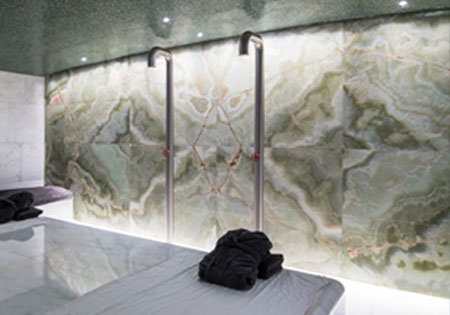 The Bvlgari Spa, Dubai


Lighting design by
Delta Lighting Solutions, Dubai
The Radiant
3D LED Flex 40 System IP66
was used to provide indirect lighting in the Hamam and Vitality Pool areas of the Bvlgari Spa.
The 3-dimensionally flexible, hand-bendable system with high-power Cree XPE LEDs and elliptical Ledil lenses provides a wall grazing effect.
The system can be run at up to 50 Watts per Mtr. Anti-glare snoots with louvres ensure excellent visual comfort.