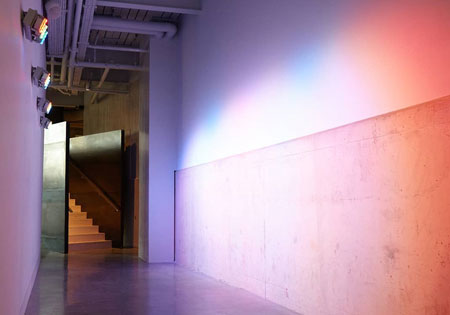 BLOK shoreditch, London


Lighting design by Fabio de A P Cristini at
There's Light
A custom version of the
D100 Spotlight IP20 with integral driver
was designed to create a colour shadow effect in the BLOK Shoreditch Gym in London.
3 Spotlight heads each with different colour LEDs are mounted to a driver box. The spotlights are being run at up to 10 Watts each. They comprise 4 high power LEDs with elliptical Tina lenses.
Objects which are placed in front of them cast a 3 colour shadow onto the wall behind.