Euclid 40 IP65


LED linear lighting system IP 65
The Radiant Euclid 40 IP 65 system has been developed for use in exterior indirect linear architectural lighting applications.
The system incorporates DC to DC linear constant current drivers to ensure efficient LED operation and so that long lengths of the system can be run from a single large power supply thus reducing wiring and installation costs.
The Euclid 40 system can provide up to 3,500 lumens per mtr with 3,500 K 80 CRI LEDs.
The extruded heat sink profile design allows end, side or back power entry. The LED pitch is maintained between the individual luminaires to maintain constant lighting levels without dark areas.
The system can be supplied in custom lengths based on either an 83 mm or 100 mm module up to a maximum of 2.5 mtrs.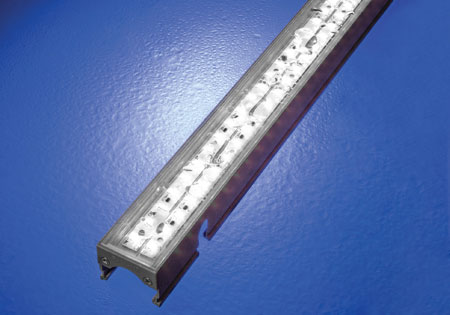 Euclid 40 IP65