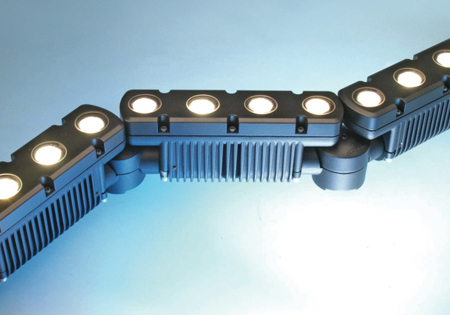 The Radiant Serpentine exterior LED linear system was the first system of its type to be hand bendable on site, and to offer adjustment in both the axial and vertical planes.
The Serpentine system is designed to be used in a wide variety of exterior building facade lighting, wall-grazing, landscape and other exterior architectural lighting applications.
The individual LED lighting modules can rotate around the axis of the system and between the joints allowing the system to be curved to follow building profiles and architectural details and for the light output to be aimed to give optimum grazing or feature lighting.
Up to 75 Watts per mtr. Up to 6,000 lumens per mtr depending on LED colour temperature.