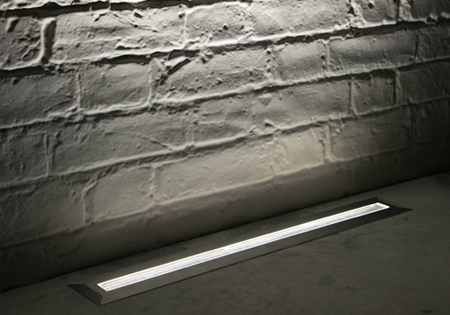 The Euclid 60 system has been developed for use in exterior wall grazing lighting applications.
The high power optical system has been developed to produce an ultra narrow, dot free, line of light. Dark areas between luminaires are minimised with an innovative frame detail.
A variety of anti-glare materials can be incorporated including a linear micro louvre and honeycomb louvre panels.