Euclid 20 IP20
LED Linear Lighting System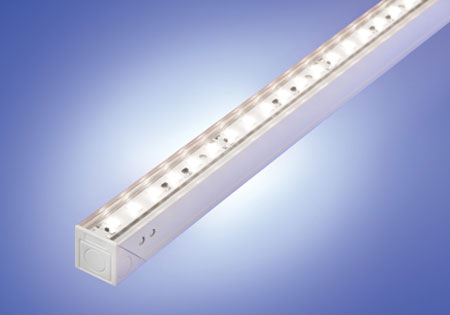 The Euclid 20 system was originally developed with DPA in Dubai for use on residential projects as a simple to install, cost effective linear lighting system. The 16 Amp plug together connector system, which fits inside the body extrusion, allows up to 11 mtrs to be lit from a single feed point without dark gaps between strips.
Designed for use in both indirect cove lighting applications and also, with the addition of a linear lens and optical films, for wall grazing and wall washing.
The system incorporates the same medium power LEDs used in the Shard and Euclid 12 so that all these systems can be used together. Up to 3,500 lumens per mtr. Clear window, Opal and Dot free opal and clear are available along with RGBW and dynamic white light versions.
The system can be supplied in any length up to 2.5 mtrs with the smallest cutting module based on 50 mm LED pitch.